The Toyooka Theater Festival is a swirling convergence of varied cultures and regions, which unfolds over a site of a scale rarely paralleled worldwide. Our objective is to create whole new experiences by drawing on the unique character of each locality, and to foster encounters that give visitors an exhilarating sense of a new era about to dawn.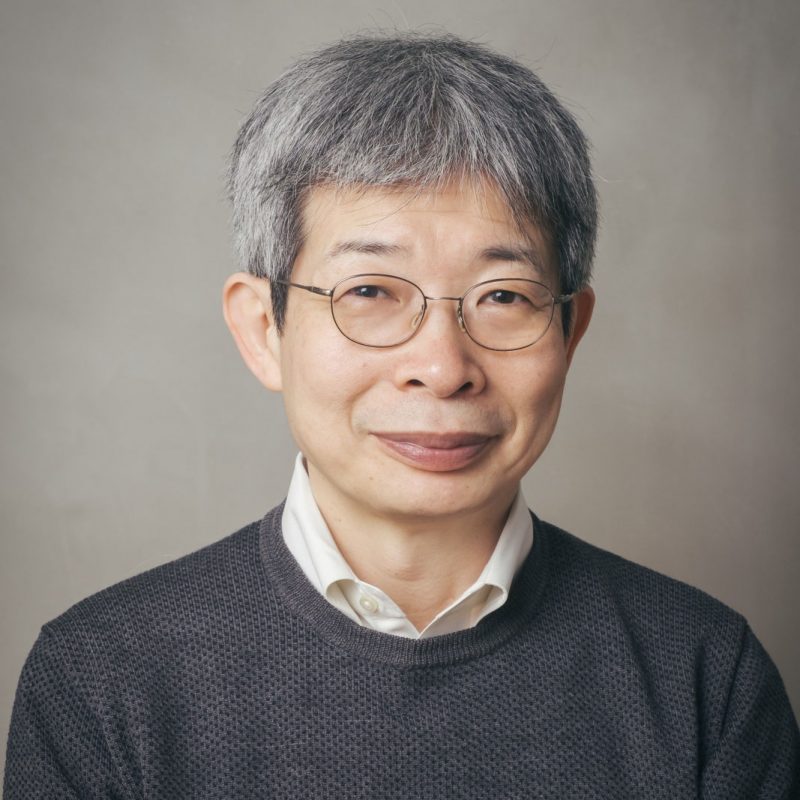 Festival Director
Oriza Hirata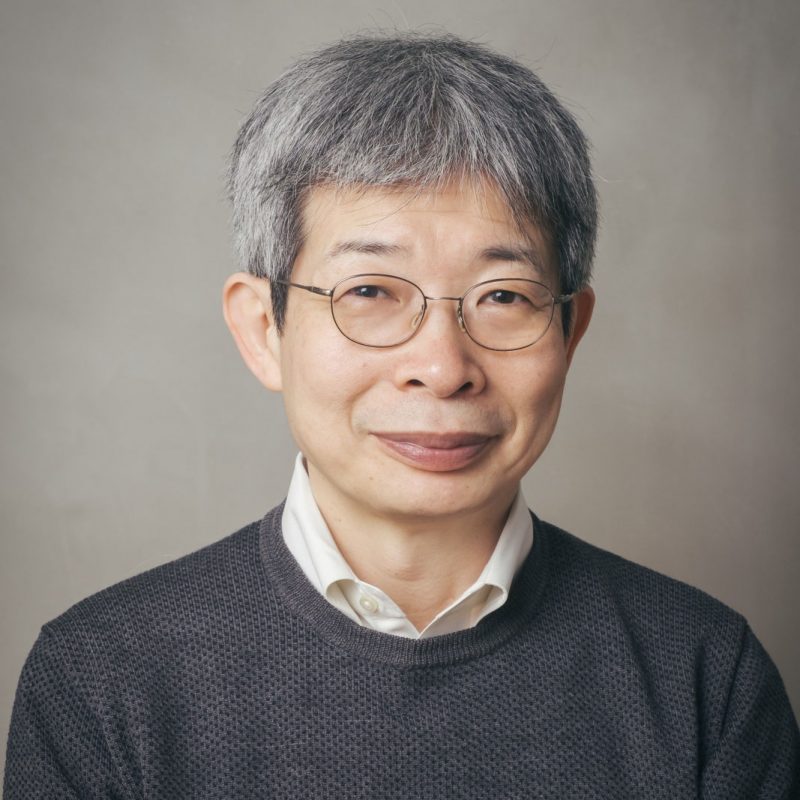 September in Toyooka begins with blistering temperatures exceeding 35°C—the highest in the Kansai region—which then drop dramatically as the month progresses, sometimes falling below 10°C in the mornings and evenings by the end of the month. Situated within a basin, Toyooka naturally experiences large temperature swings, but September is when this is most palpable. Artists coming to the festival from overseas will be able to glimpse into the rich variety of Japan's climate without ever leaving Toyooka.
Diversity is a defining characteristic of the Toyooka Theater Festival. Or, perhaps, that's the greatest appeal of art festivals in general. Both globally acclaimed artists and yet-to-be-discovered newcomers are treated equally in the name of art; in that sense, it's also a tough environment where the work's quality is the only thing that matters.

At the same time, we want the festival to be one where visitors can relax a little—where artists and audiences can meet and connect not just through the works, but also more casually at the festival markets or the local onsen spas.
It's not just audiences and artists who will encounter one another at the Toyooka Theater Festival. There will also be encounters between the artists, between artists and producers, between artists and locals—and even between visitors and the region's foods and products, which too are an important aspect of this festival.
But above all else, our objective is for everyone to encounter new perspectives on the world.
A new theater festival is about to be born.
One unlike any other in the world, one that marries art and tourism.
One where unexpected encounters await you everywhere.
We strongly encourage everyone to discover and experience as many works, events, flavors, and sights as possible.
The diversity of the participating artists and of the Toyooka and Tajima regions, coming together to form one great swirl—that is our goal with this festival.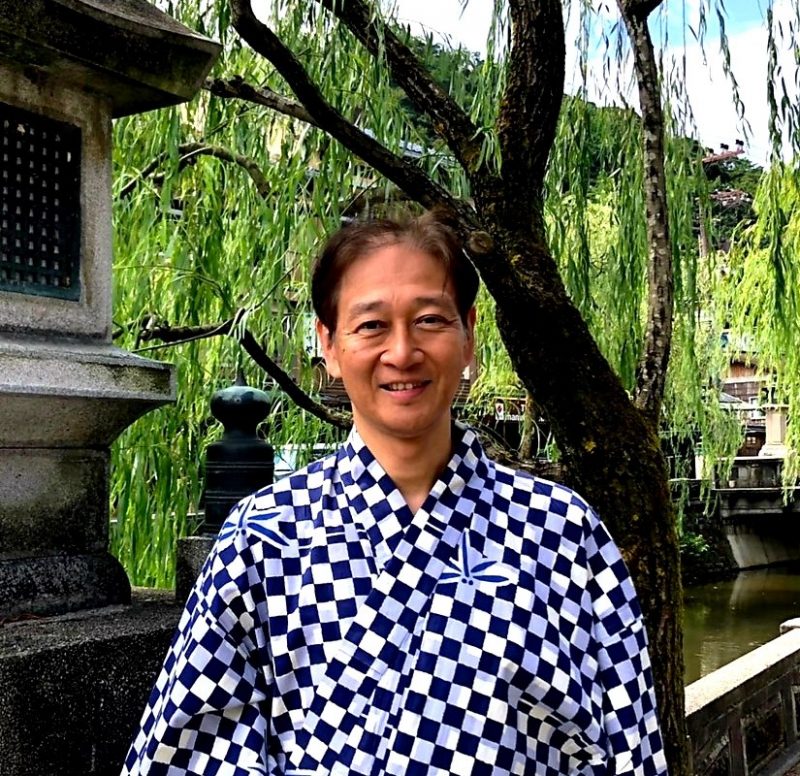 Chairman of the Toyooka Theater Festival Executive Committee (Toyooka Tourism Council)
Hiroyuki Takamiya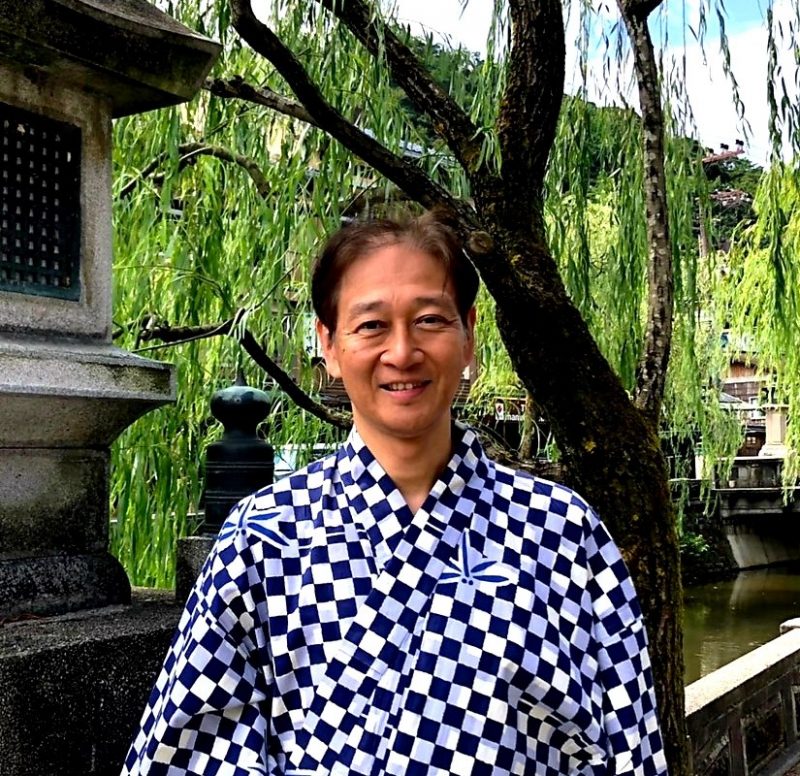 Toyooka Theater Festival 2023 is set to offer over 90 programs in theaters, halls, and streets across nine areas. We're truly thankful to have received over 200 applications for the fringe programs. Now that COVID-19 restrictions have been lifted, visitors will have the freedom to explore and mingle after attending the shows. There will be post-show talks and night markets too, which will provide opportunities to chat and engage with fellow visitors, artists, and local people. I firmly believe this is the real appeal of a theater festival—experiencing works you've never seen before, then interacting with people with different values, acknowledging and understanding each other. We have a diverse program with numerous international collaborations, which have grown in number with each installment, so we hope you enjoy a wide variety of works.
The festival takes place in Toyooka, Kami, and Yabu, which are part of the San'in Kaigan Geopark, a region blessed with beautiful sea and mountain landscapes as well as onsen spas. The region also prides itself on a rich food culture and numerous signature local products, such as Toyooka Bags. Each of these areas has its own unique history and culture, so we encourage you to stay as long as possible to fully experience and enjoy the whole region.
Finally, we would like to extend our sincere gratitude to everyone who has supported the realization of the festival. We look forward to seeing you all.
The Toyooka Theater Festival began as a performing arts festival focusing on theater and dance in 2020. The first festival was held with half the number of seats in the auditorium after taking measures against infectious diseases due to the COVID-19 pandemic, and it was cancelled in 2021 due to the declaration of a state of emergency.
In 2022, which essentially marked the second edition, the festival exceeded its target of 10,000 attendees with a total of 18,250 visitors.
The Toyooka Theatre Festival aims to become one of Asia's leading fringe-style international theater festivals.
We hope to contribute to the promotion of arts and culture and international exchange by providing a platform for creative expression and exchange among domestic and international artists and by creating opportunities for local citizens and visitors to engage with diverse cultures and values.
The Toyooka Theater Festival is also a festival linked to tourism and Community Development.
Through the management of the festival, we have been working to give back to the local community through a variety of measures, such as measures to improve circulation, mobility demonstration experiments for public transportation, introduction of local currency, creation of programs linked to tourism projects, and development of programs and workshops with citizen participation.
These activities related to cultural tourism promotion projects have been highly evaluated, and in 2021, the Center received the Cultural Tourism Award from the Agency for Cultural Affairs' "Sports and Cultural Tourism Award 2021".
We will continue to collaborate with the new professional university for arts, culture, and tourism, which will open in 2021, on program development and academic research, and return the knowledge through project promotion, academic evaluation, and effectiveness measurement, thereby making further contributions to local communities.
Community Development x Theater Festival
Utilizing the Power of Theatre for Community Development
We are promoting community development utilizing the power of theater in collaboration with various businesses and organizations, including demonstration experiments of mobility between venues, introduction of local currency, collaboration with universities, and development of a ticketing application.
We create opportunities and venues for interaction and dialogue among local residents, tourists visiting the theater, and artists.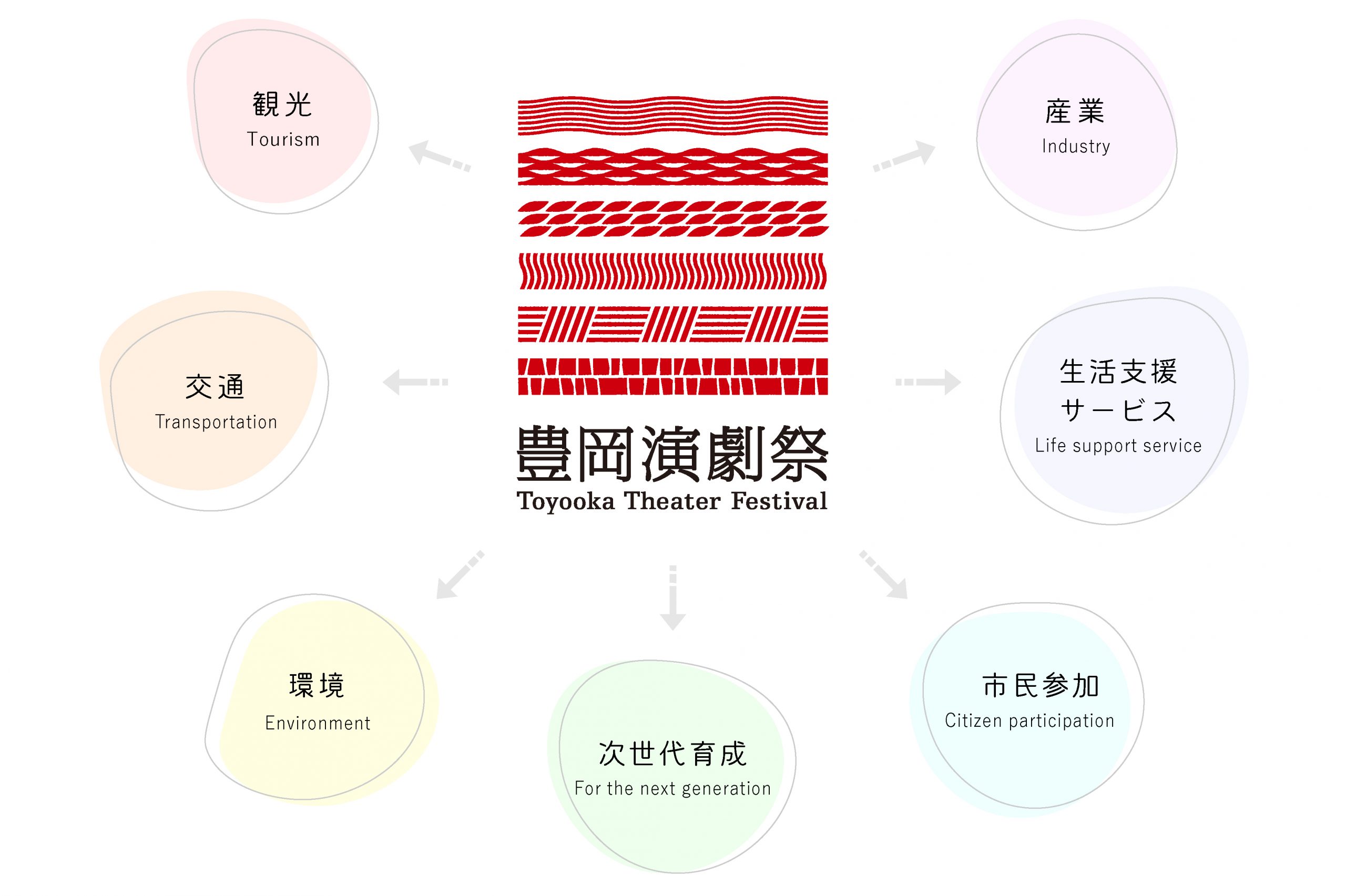 Utilize local community currency

The Toyooka Theater Festival will introduce the Toyooka Theater Festival Support Coin using the "sympathetic community currency eumo". The unit of currency is 1 CLAP, which is equivalent to 1 yen. This is a system where feelings of empathy become part of the circulation of the local economy. The coins can be used at participating stores, at night markets, and when purchasing official goods!

Come together and interact, both the audience and the citizens.

Toyooka, which aims to be a "Local&Global City," sees tourism as exchange. Performances by artists from all over Japan and abroad, as well as by people with disabilities, are included in the program for everyone to enjoy. In addition, a night market will be held as a place for local residents, tourists visiting the theater, and performers to interact with each other, creating opportunities and venues for dialogue among a variety of people to expand.

Collaboration with Students.

In the spring of 2021, Professional College of Arts and Tourism opened in Toyooka. As the first national and public university to offer full-fledged study of theater and dance, students who are already hard at work in their studies will of course participate as staff members of the Toyooka Theater Festival. They will also take on the challenge of communicating and sending out information via social networking services, which is something only students can do. An open campus will also be held at the university during the festival.
QR cord payment system for supporting Toyooka Theater Festival
The Toyooka Theater Festival Support Coin is a service similar to paypay and LINE PAY, where you read a QR code and pay for the service. The difference is that it is a local currency that circulates the economy based on empathy and gratitude. The unit of currency is the "CLAP" in reference to the theater festival. Charges can be made by credit card or at some stores.
If you want to use the official logo of the Toyooka Theater Festival, please check the "Official Logo Use Regulations for the Toyooka Theater Festival" and fill out and submit the "Official Logo Use Application Form for the Toyooka Theater Festival".
The Toyooka Theater Festival Executive Committee will comply with the policies and work-specific guidelines established by the national and local governments for the Toyooka Theater Festival 2023, and will also take thorough measures to prevent infectious diseases in order to ensure a safe theater festival.
The guidelines for the Toyooka Theater Festival 2023 will be announced as soon as they are formulated.
Guidelines for Harassment Prevention
The Toyooka Theater Festival has established guidelines to prevent harassment.
Toyooka Theater Festival Executive Committee
Constituent Organizations

Community Art Center Platz, a non-profit organization

General Incorporated Association Toyooka Tourism Innovation

Toyooka Tourism Council

Hyogo Prefecture Tajima Prefectural Government

豊岡商工会議所

豊岡市商工会

Toyooka City

Yabu City

Secretariat

Tourism Policy Division, Toyooka City Hall

FY2023 Agency for Cultural Affairs, Cultural Tourism Promotion Project in the region centering on cultural tourism base facilities